Collecting Narratives of Hope through Group-based Indigenous Arts Experiences
Project Leader: Co Carew, Salish Kootenai College
Abstract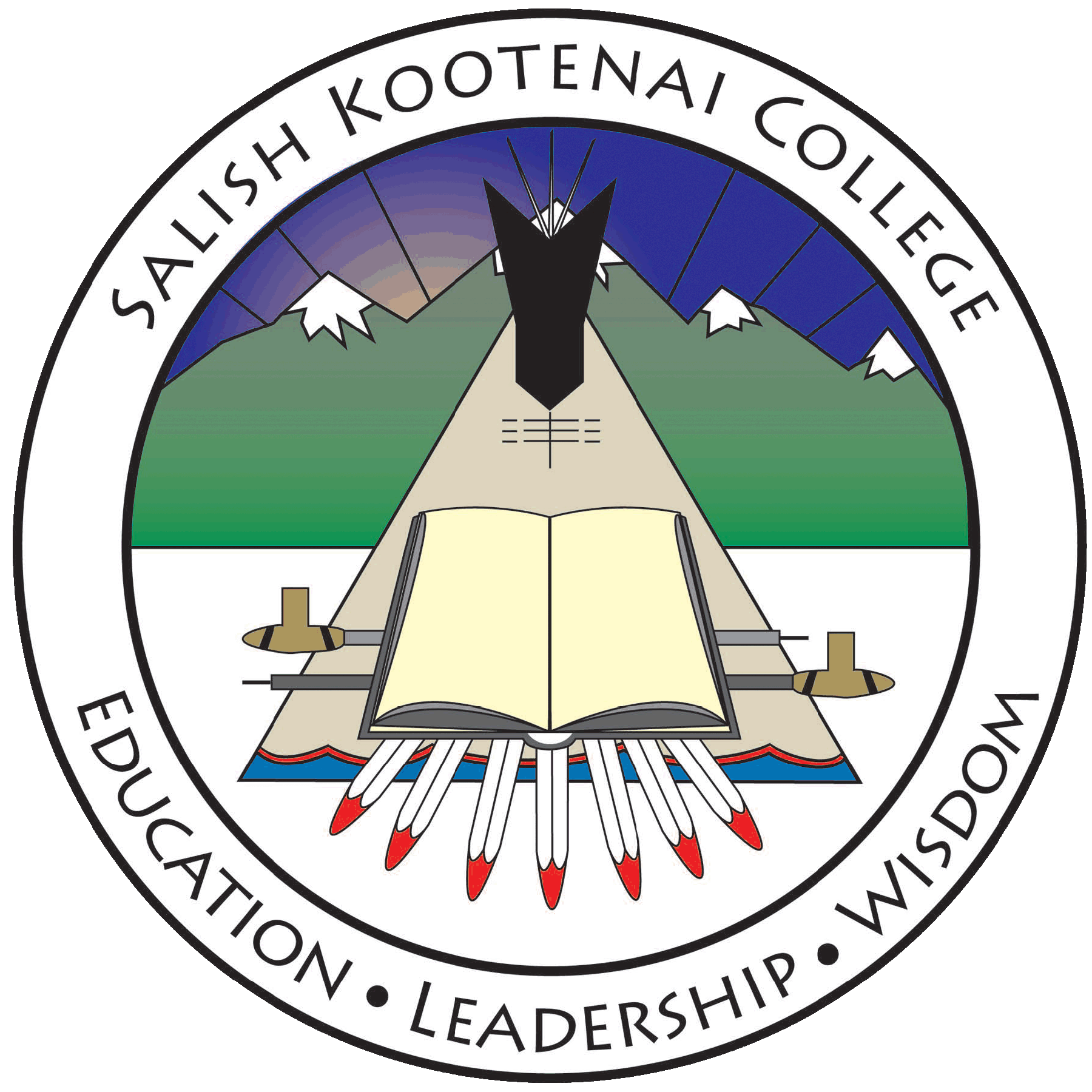 The ultimate goal of this project is to foster a sense of hope. The objective is for participants to become aware of one's personal strengths and the attributes of one's ancestors through the participation of small group Indigenous based art experiences. The Program seeks to encourage participants to recall personal stories as well as stories of one's ancestors that are rooted in themes of hope. Visual art pieces and written narratives will be collected, displayed and titled, "Our Narratives of Hope." In short, "hope invites one to contemplate life." (Hanna 1991).
For many Native Americans, oral tradition and the telling of personal stories has been important to understanding and learning one's culture. Often, stories are told during traditional ceremonies, when stories of one's life experiences and the relationships with families of several generations are recited. Most importantly stories of one's elders, their wisdom and contributions are recognized. Within the Native American community we often refer to this as "standing on the shoulders of our ancestors", or recognizing the "seven generations" meaning, acknowledging the gifts given to us from our ancestors. Tony Incashola, a Native American elder and the head of the Salish Culture Committee recently stated, "future decisions and how one's actions impact the well-being and future of the next generations rests on the shoulders of hope. Our past, our cultural stories shape who we are" (T. Incashola, personal communication, May 2nd, 2013). The cornerstone for this project is to realize the legacy of the past, and appreciate one's responsibility to the future in an effort to decrease suicide ideation.
Project Goals
The proposal has four overarching goals, which all include the participation of one of Montana Tribal Colleges and the community in which it is housed. The following breaks-down the main goal, which is to strengthen dynamic levels of hope by sharing and hearing strength-based ancestral and personal histories of tribal college students.
Evaluate hope and the impact of communicating strength-based ancestral and personal stories of tribal college students who participate in an Expressive Arts weekend seminar.
Strengthen inter-generational relationships and "narratives of knowing" by sharing oral histories and personal art objects that illustrate a story of how they relates to hope in one's life. (Flottemesch 2013)
Build relationships among workshop participants who engage in culturally specific group based indigenous art experiences.
Offer a research opportunity to students who are enrolled or recently graduated from the Bachelors of Arts degree in Psychology or Social Work at the Salish Kootenai College or one of the Montana tribal colleges.
Specific Aims
Create narratives of hope through group based Indigenous art experiences that foster ancestral and personal stories.
Determine the feasibility and acceptability of implementing Indigenous arts experiences as an effective intervention with Native American students enrolled at one of Montana's tribal colleges.
Offer a research opportunity to students who have recently graduated or are enrolled or in a bachelor's level psychology or social work, human services program at one of Montana's tribal colleges.
The purpose of this research study is to examine strength-based personal or historic narratives steeped in themes of hope. In the past decade, the idea of hope and how this play a part in well-being has received significant attention. The theoretical construct of hope is housed in the field of Positive Psychology. (Seligman, 2007). Hopelessness has been a variable examined in relationship to suicidal ideation. The authors suggest that a host of psychological buffers are important to understanding the overall picture of the development of hopelessness and suicidal ideation. The investigation highlights the "idea of belonging to a group or feeling connected to a group seems to be strongly associated with the mitigation of suicidal ideas" (Chioqueta A.P. & Stiles, 2007, p. 71).
The second factor is the importance of "cognitive indicators of positive feelings or of a positive way of thinking." Therefore, to illicit positive feelings by remembering and hearing strength-based personal and historic narratives offers a possible intervention that could offer the advancement of social support, building bonds to group connection and encouraging a sense of belonging. It is proposed that narratives will be elicited through exploratory and experientially based art experiences.
Primary Contact
Co Carew co_carew@skc.edu