Human Ecology Learning & Problem Solving (HELPS) Lab
Abstract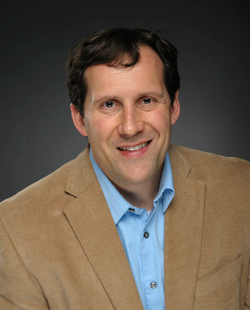 HELPS Lab Director, Eric Raile
The Human Ecology Learning and Problem Solving (HELPS) Lab is a fee-for-service facility at Montana State University-Bozeman that enables the collection of high-quality data for researchers using a variety of social and behavioral methods. The HELPS Lab is open to the broader community of researchers with an emphasis on providing tools for studying interactions between human systems and other complex phenomena like ecosystems and public health. At full capacity, the HELPS Lab will facilitate, on a fee basis, the collection of high-quality data via computer-based experiments; interviews; focus groups; and web, mail, personal, and phone surveys.
The objectives of the HELPS Lab are to:
Help researchers and decision makers improve the productivity and quality of their work through the collection of high-quality data;
Increase competitiveness in securing external research funding;
Increase the capacity for social and behavioral research generally and more specifically in the areas of complex and cross-disciplinary research; and
Provide opportunities for enhancing research skills to faculty members and students.
The HELPS Lab meets these objectives by:
Consulting with researchers to provide information and cost estimates for use in funding applications
Facilitating the collection of high-quality social and behavioral data for researchers on a fee basis
Supporting opportunities for researchers to increase their research design knowledge and their research methods skills.
Overall, the goals for the HELPS Lab in the coming year focus on maintaining and expanding work and moving toward long-term sustainability.
Specific Aims
The Lab intends to increase its volume of work. Word of mouth should be helpful here following the completion of several successful projects. With procedures and a project manager in place, the Lab can also now pursue obtaining additional work more aggressively through meetings, advertising, etc. The Lab will continue to pursue outreach opportunities with potential clients, including participation in research methodology seminars. An obstacle to increasing volume is the need for researchers at MSU, especially more established ones, to change how they approach the research process. They are not accustomed to having resources like the ones provided by the HELPS Lab available to them. Targeting newer researchers as clients is one way to circumvent this obstacle. Again, good word of mouth should help on this front. Having pleased clients vouch for the Lab should help, as well. Ultimately, researchers need to decide whether they want to spend their research time tracking down quotes, stuffing envelopes, and working with vendors or want to spend that time on the substantive work of research.
The Lab also intends to refine its policies and procedures even further during the upcoming year. Experience will assist here, though the Lab also works with the Information Technology Center, the Office of Legal Counsel, the Office of Research Compliance, and the Institutional Review Board. Furthermore, the Lab has an advisory board that provides guidance on policies, procedures, emphases, goals, and strategic planning. The Lab is in the process of planning for and scheduling the next meeting of the advisory board.
Improve integration with related units on campus. In particular, the Lab aims to make work flow between its operations and those of Statistical Consulting and Research Services more seamless. However, thus far the clientele using both sets of services has been limited. This may represent another opportunity to increase the HELPS Lab's customer base.
Stabilize funding for the HELPS Lab. Recharge centers typically require a good portion of their funding to come from stable sources. The costs for a good number of the basic functions of a facility like the HELPS Lab cannot be charged to clients either directly or through overhead costs. Stable funding sources also make planning for equipment replacement and labor much more predictable. The Lab intends to approach MSU's Vice President for Research and Economic Development about longer-term funding. In particular, the proceeds from F&As seem like a natural and logical source of revenue for the HELPS Lab.
Implement mini-grants. These grants thus far have served their proposed purposes very well. They have helped the Lab to refine procedures and cost estimates, have provided valuable experience for the project manager, have provided some funding stability, and have served as an avenue for advertising the Lab's services.
Expand opportunities for graduate and undergraduate students in the Lab. Some opportunities will flow from work projects, but the Lab can also explore working with research methods classes to provide students with instruction and experience.
Selected Completed Projects
A comprehensive survey of child care homes and child care centers in the State of Montana to determine their standard rates and discounts. The US government requires that the Montana Department of Public Health and Human Services collect this information in reliable and valid ways. The survey also includes items about food provision, care waiting lists, etc.
A survey of agricultural producers to gather views about climate change and its impacts in Montana, using agricultural associations to contact membership. The hope is that understanding more about perceptions will help with providing better information about agricultural practices, health, etc.
An experiment on the effects of mindfulness on business ethics. Research subjects are undergoing a seven-week treatment of guided meditation sessions to assess the hypothesis that mindfulness improves well-being in such a way that carries over to ethical decision making.
Interviews and surveys related to the topic of food waste. The goal here is to understand views on food waste, which are important for sustainability, food security, environmental impacts, and healthy nutrition.
Primary Contact
Eric Raile eric.raile@montana.edu